Diversity, Authenticity, Challenges, Allies – Michelle Hébert
As we celebrate Pride Month, 2023, we are presented with a vast rainbow of colors, representing more diversity than we ever realized existed amongst us. We vary in race, cultural background, gender identity, sexual orientation, romantic interest, military status, mental and physical differences in ability, and our views on religion, parenting, socioeconomic welfare, and politics. But beneath all of this, we are human beings, living in a world that we hope to improve, one day at a time.
As I prepare for Pride Month, I think about the solidarity I have and about the security I feel at my job, in my ability to bring my authentic self to work. I am not judged for who I love, the color of my skin, my gender, or where I came from. In fact, I don't feel judged at all. I feel valued, respected, and needed for the knowledge and skills that I bring to the table every day. I am fortunate to be surrounded by amazing colleagues in the important work we do to help Applied Systems meet the needs of its customers. As a co-chair of both the 'Pride at Applied' Community of Interest, and the Customer Experience Division for the Global Diversity, Inclusion, and Belonging Business Council, I participate in significant work to help cultivate inclusion and belonging throughout our company. This is a daunting task at times when trying to balance our many responsibilities, and not possible without the assistance of amazing Co-chairs and volunteers.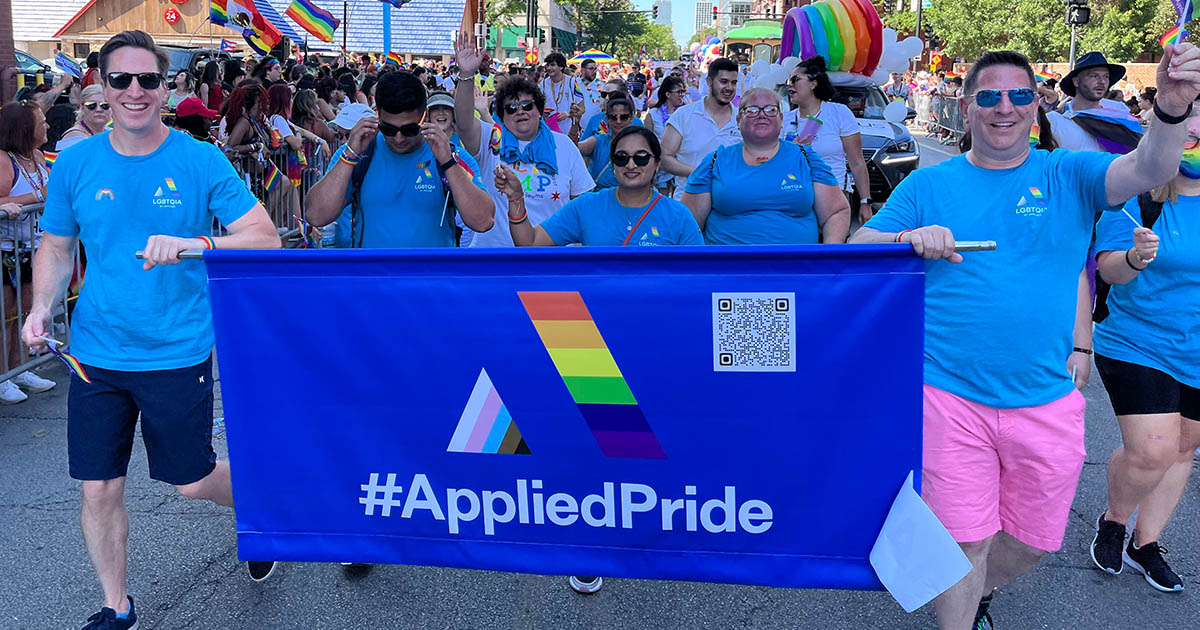 As someone who identifies within the LGBTQIA+ rainbow-colored alphabet, there may be folks who don't agree with who we are or how we live our personal lives. This is a challenge, often a silent challenge, that we face every day. Being my authentic self at work is not possible without the allies, who stand by us, sometimes stand up for us, but always welcome us with open arms and appreciation for the novel person that each of us is.
We are very fortunate to have a volunteer committee member, Nate Zimmer, who is both an ally and a very active member, producing content and information for the 'Pride at Applied' Community of Interest. Nate is also our informaticist and tracks company engagement in our events and content throughout the year. Nate is a passionate ally of the LGBTQIA+ community. I'd like to let him share why being an ally is so important and how it benefits him personally.
My Perspective – Nate Zimmer

Being an ally for the LGBTQ+ community is something near and dear to my heart and, like so many of us, I have a very patient family member in the community to thank for this. I grew up in a household that wasn't so affirming, but when my aunt came out to me as a young adult, my love for her prompted me to challenge what I was taught. I decided right then and there to ensure she was always treated fairly and with the same respect we all want and deserve. I became her advocate, her trusted person, and her safe space at all family gatherings. We have maintained a close bond and friendship ever since.
Becoming an ally isn't always easy, but when you consider the risks the LGBTQ+ community faces, how can we not put our majority status privilege to good use? Allies are often in the unique position to vocalize or demonstrate support without many of the negative or even dangerous consequences those in the LGBTQ+ community might face. Some people may feel a certain level of discomfort at the thought of becoming an ally for the first time but don't worry, that's not abnormal and those feelings don't make you a bad person. I would encourage you to work through those feelings on your own, grow into the role, and become someone who's inviting for those wanting or needing to confide in you. One question that many people have [and are often afraid to ask out loud] is, 'Will people think I'm LGBTQ+?' The simple answer is: probably, but at the same time, many people understand that supporting fairness and equality for LGBTQ+ people does not mean they identify as LGBTQ+ — it means they value respect and acceptance for all people. Recognizing that being seen as LGBTQ+ is nothing to be ashamed of will allow you to support your LGBTQ+ friends, loved ones, and colleagues more fully. As an advocate and supporter of LGBTQ+ people, the odds are that others will follow your lead.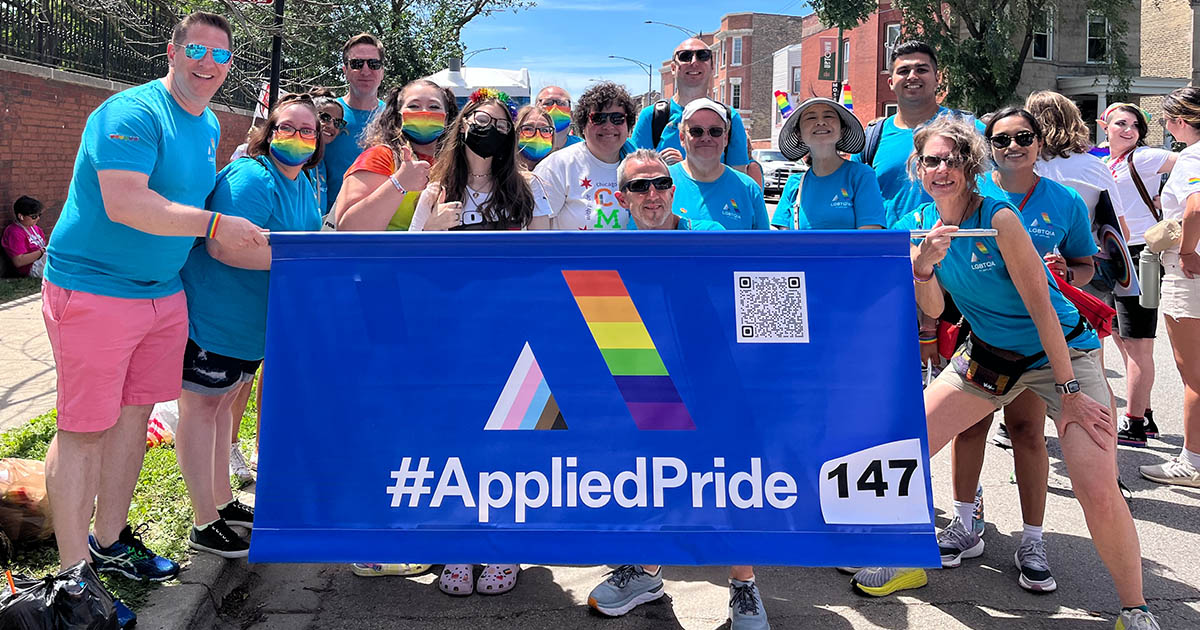 What does being an ally look like, and what actions can you take to be an ally yourself? Great question; I'm so glad you asked. It's going to look different for everyone, but here are some ways to begin making an impact:
Be sure to include your LGBTQ+ friends in social settings the same as you would anyone else.

Note: Most LGBTQ+ people prefer to come out in their own ways and in their own time, so leave that decision squarely up to them; never offer information about someone's status to others.

Make sure that you include the partners of your LGBTQ+ loved ones in events and activities, just as you would any other friend's spouse or significant other.

Add your pronouns to your email signature or share them when introducing yourself to new friends or colleagues.

If you hear an anti-LGBTQ+ comment or joke, speak up. A simple statement such as 'that was inappropriate' or 'uncalled for' is usually enough to cause the person to think twice before going further.

Integrate inclusive language into your regular conversations, professional interactions and/or spiritual life.

Put a supportive symbol or sign in your office or home, on business communication platforms, or on your vehicle.

Post a message supporting LGBTQ+ issues or join pro-LGBTQ+ causes and groups on social media. When someone posts about themselves or is mentioned in a post on social media, positive emojis do a lot to help them feel safe and valued.

Note: Just as important as tuning in to LGBTQ+ affirming social media accounts, it is equally important to avoid following or interacting with problematic content.

Stand up for LGBTQ+ issues in every aspect of your life — even if there are no LGBTQ+ people there to watch.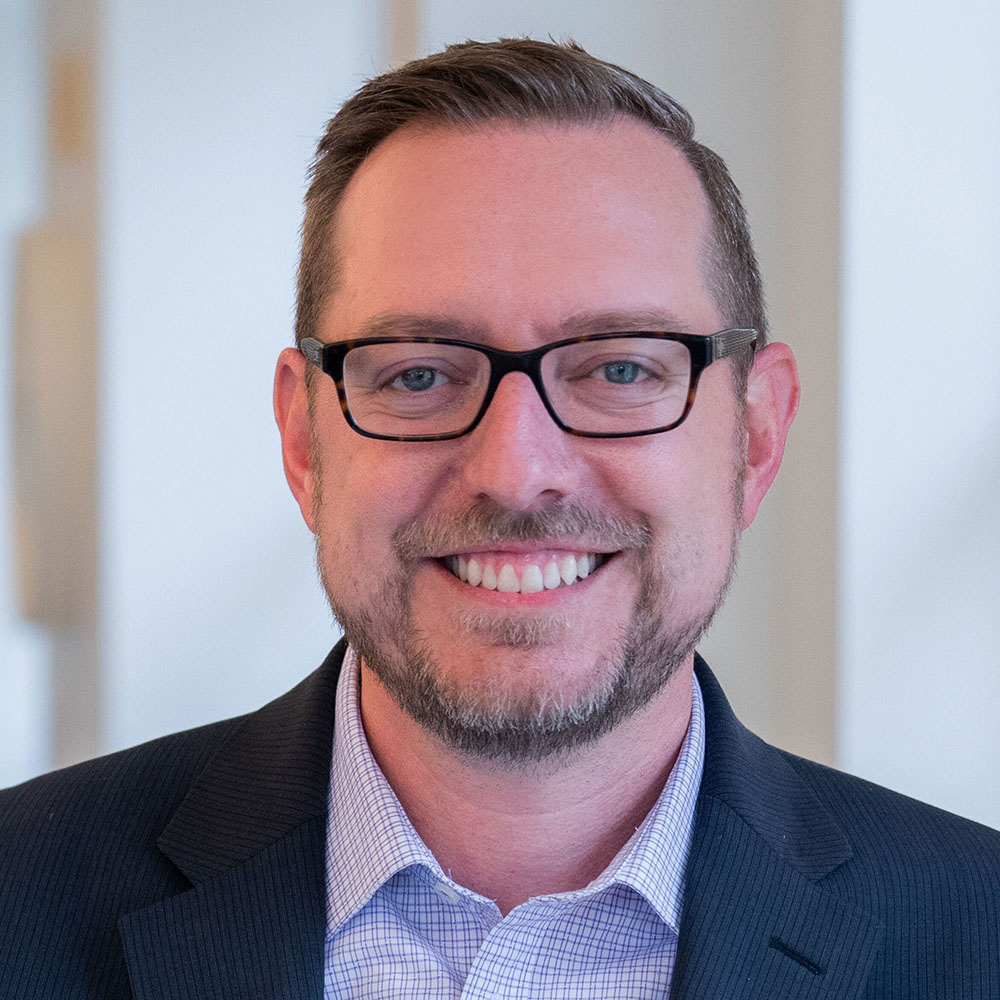 Nate Zimmer (he/him)
Nate Zimmer is a Data Analyst in Indio Product Operations and has been with Applied since 2021. He serves on the Engagement Committee of the Pride at Applied Community of Interest. Nate enjoys spending free time with his wife, Tammi, and son, Josiah, finding new and interesting restaurant and entertainment experiences in his hometown of Vancouver, WA. In a fierce effort to stave off Father Time, Nate has taken up running and is certainly no stranger at his local gym.
Take Time To Celebrate
Nate and I have had great discussions about family dynamics, the importance of family support, and how people can change with time. We both had stories of family members coming to see a loved one marry their same-sex partner. We heard stories from company executives about celebrating Pride with their families and colleagues. We are committed to the LGBTQ+ community at our company and will have multiple opportunities to demonstrate and celebrate our Pride this month.
Throughout June, our 'Pride at Applied' Community of Interest will post videos from executives with stories, support, and celebration of Pride. We will have a virtual party to which the entire company is invited to have fun, hear music, participate in games, and win prizes. We will once again march in the Chicago Pride parade. This year, we have a float and a large outpouring of employees coming to celebrate the family that we are here at Applied. We wish you all love, peace, happiness, and strong community. Happy Pride Month everyone!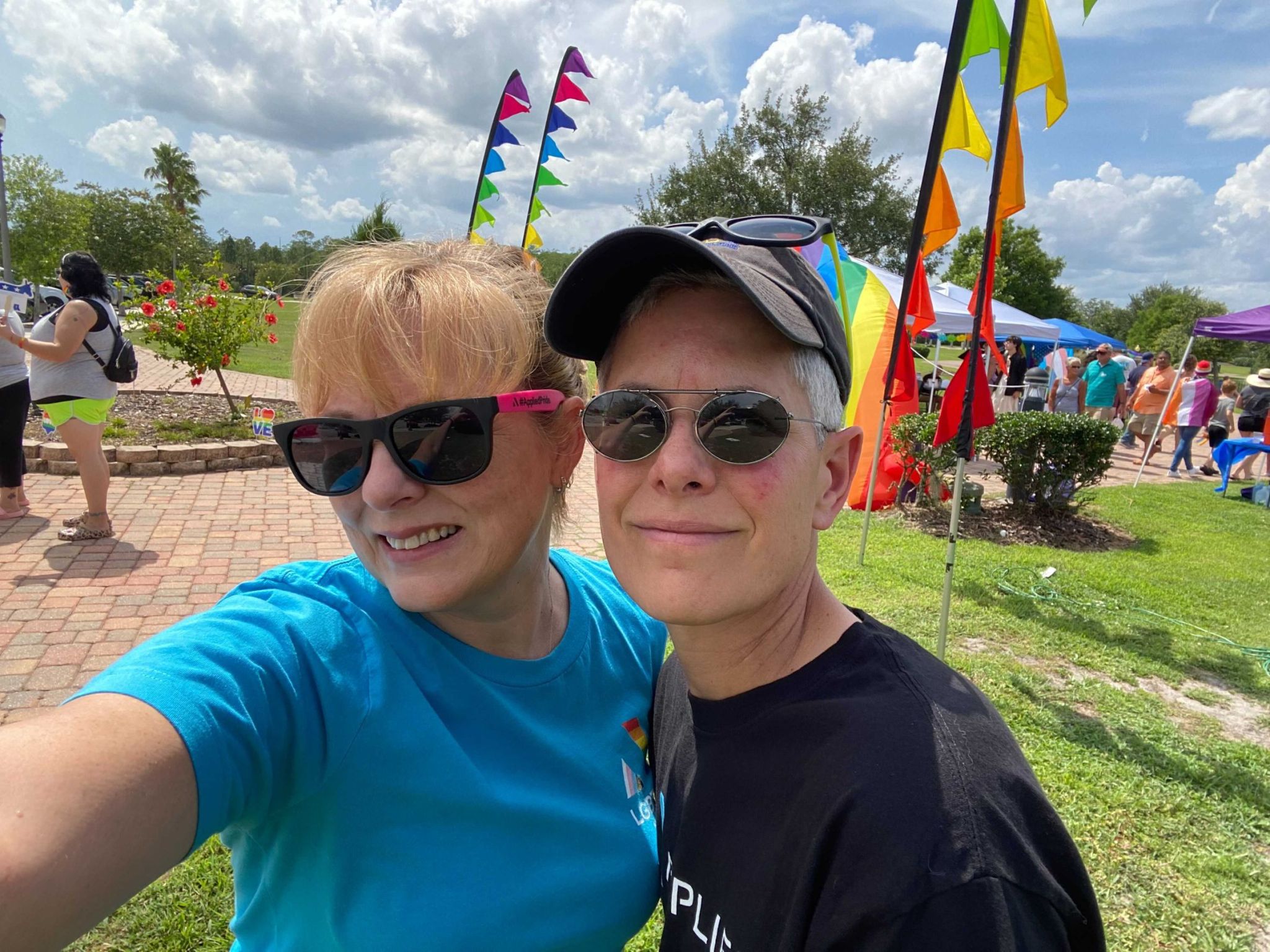 Michelle Hébert, CIC, CRM (she/her/hers)

Manager in Data Services

Michelle Hébert is a Manager in Data Services and has been with Applied since 2008. She serves as a Co-Chair of the LGBTQIA+ Community of Interest and is Global Diversity, Inclusion and Belonging Council member. When not working, Michelle and her spouse Colleen enjoy talking to their parents, their three grown children, granddaughter Anya, and having fun with the fur-babies Ava and Sophie. They reside in Palm Coast, FL, where they are in the process of building their dream home.