With Epic Quotes Commercial Lines, the first integrated small commercial quoting application to connect to the Ivans Distribution Platform, you can create a simpler and more connected quoting experience.
According to Atlantic Federal Credit Union Insurance Manager Dawn R. Post, agencies have nothing to lose but the time spent clicking on multiple websites and re-keying information. Find out what Dawn had to say in a recent interview with Applied and how this tool has been a game changer for her agency.
---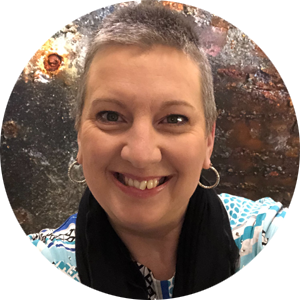 How has this tool been a game changer for your agency?
Dawn R. Post: I can go right into Applied Epic to a client's file and click a button and be able to quote or remarket. That's primarily what I'm using it for is remarketing currently.


How much time do you think you're saving per week?
Dawn: I've never timed how long it takes me to go into each carrier site to quote something. But that's one of the savings, not having to go to several different companies to quote say Workers' Comp or a Business Owner's Policy (BOP). And then the other thing is everything's attached to the client file, so I don't have to drop and drag it into the client file.
"If you have the quotes, you see exactly when we quoted it, how much it was, and everything is right there."
How does Epic Quotes Commercial Lines improve the quoting experience?
Dawn: The documentation piece is very helpful, but also the history – historically being able to see when you remarketed it right from the quote section versus having to go into remarketed apps.
As I think about it, it's just more of a complete experience. It's like keeping everything in one place instead of having just another place to log in and do your business for your members.
Are you using it quoting new business as well?
Dawn: If I know the particular business is a fit for the carriers that are available to me, I will absolutely quote new business in there, because I can get several done at one time.
Do you have advice for other agencies on getting configured and making submissions?
Dawn: You have nothing to lose but the time you're spending clicking in all the websites. It's so much more efficient. I don't remember the configuration being all that difficult either. if I can figure it out, other agencies certainly can!
What's your favorite functionality?
Dawn: I just point my mouse and click to start the process. The efficiency of it, I guess, would be my number one favorite thing about it!
---
Streamline Your Quoting Experience
Use Epic Quotes Commercial Lines to create more streamlined and integrated quoting workflows for both new business and renewals in the small business market. Watch this video to learn more about Epic Quotes Commercial Lines.
Katie Seitz

Vice President of Marketing

Katie Seitz, Vice President of Marketing at Applied, is responsible for the global go-to-market strategy for the Applied product portfolio.