In 2021, Applied turned the page on its next chapter, promising to deliver innovation in all we do to be Your Indispensable Partner. Starting with the system at the core of your business, Applied Epic®, we transformed it from a closed system to an open, API-based platform to unlock new levels of value for you. Part of this transformation included launching a fully browser-native version of Applied Epic.
The browser provides on-the-go access to your management system so you and your team can work from anywhere. Its new modern design simplifies frequently used workflows and makes onboarding new employees easy. It allows you to receive smaller, more frequent releases for more consumable updates and quicker value realization PLUS, exclusive access to new capabilities like Add Client Account and Attachment Preview screens, which can only be supported by browser technology. The benefits of accessing Applied Epic in the browser are plenty!
Over 7,000 Applied Epic users access the platform via the browser and are raving about its simple, modern user experience. Agents at Brunswick Companies are some of these users. We understand you may be on the fence about it, so I sat down with their Training Coordinator, Jessica Buckland, to hear about the agency's experience moving to the browser interface.
---
Tara Butler: Why did your organization start accessing Applied Epic via the browser interface?
Jessica Buckland: We heard the browser would provide more frequent updates and exclusive features and decided it offered a more relevant way to do business than the desktop version. We know that sometimes organizations can get married to old systems or ways of doing business because it feels more comfortable, and the perceived level of work involved in moving forward seems greater than the challenge of working with subpar processes. We saw the many ways the browser interface is the superior way to access Applied Epic, and we wanted to stay in line with our culture of advancement and excellence by rolling out the most efficient and effective ways of doing business.
As a company with a hybrid work model, the browser gives us access to Applied Epic while away from the office. It also provides additional layers of security that keep hackers out, including multi-factor authentication (MFA). MFA is standard practice these days, and the browser is just another level of professionalism.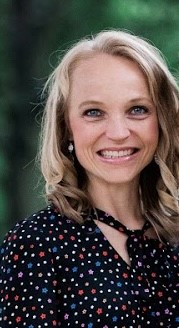 Tara: From a change management perspective, how did you prepare your staff for this transition?
Jessica: Our agency has a dedicated Training Coordinator, which is me, and I led the change with education, support, cheerleading, and gentle nudges. I also served as a liaison between our employees and Applied. Our staff is very busy serving customers and handling other responsibilities, so I managed this transition from top to bottom. I researched bugs and snafus that came up, created in-house handouts, hosted Microsoft Teams meetings, and liaised with our IT team. I've helped users become familiar with the browser and advocated for them with Applied when we encountered any issues. I showed up during the Epic Browser Interface: Ask the Expert session (sign up for the next one here) to ask questions and hear best practices from other agencies. We did a lot of training and communication to prepare staff before rolling out the browser. We gave them a date they had to get set up in the browser and reviewed our Login Report to ensure they were using it. We followed up with anyone who wasn't to encourage them to use the browser interface and help them with any obstacles they faced that prevented them from diving into the browser headfirst.
Tara: I know the timeline looks different for each organization, but how long did it take your agency to implement?
Jessica: The whole process took around 4-5 months. After we rolled out the browser, we didn't immediately eliminate the desktop version, which allowed users the time needed to get familiar with the differences between the two. Truthfully, it also allowed them to continue to work on a few occasions when the browser had bugs that needed fixing on Applied's end. Once I felt things were running smoothly, we set a date to remove the desktop application.
Tara: You have a unique perspective in your role on the change management and training aspects of moving to the browser interface. In hindsight, what, if anything, would you have done differently?
Jessica: I don't know if I would've done anything differently. We did the "super" user thing for a week, but I don't think that made too much of a difference to have just a couple of people on the browser and not others. I think giving everyone access at once lets the real issues come to the surface versus what are just differences in how certain personalities adjust to change.
Tara: What do employees in your agency think of the change now that they've had time to adjust?
Jessica: Now that we have all the settings on our end perfected, the Connection Suite updates continue to work out bugs, and people are getting used to working in the browser. While some people weren't initially happy about this change, I feel like everyone is on board now.
Tara: How are you handling the Connection Suite updates in your agency? Is each person responsible for their own updates, or are the updates IT-managed?
Jessica: Each person manages their own, which took some getting used to. Some people still have to constantly be reminded to check their suite and clear their cache, but it's empowering and helps people check release notes to learn more about the product updates. People feel confident and comfortable knowing they can stay connected and up to date on their own. Also, we only use Google Chrome. It's our best practice, so it's the only browser I can speak to.
Tara: Any advice for agencies that are considering adopting the browser interface of Applied Epic?
Jessica: I strongly recommend that every agency have a point person in their office to hold hands, educate, and guide staff through this transition. Having the support of myself and our Corporate Services team was paramount for our staff. As mentioned, I created several handouts specific to our agency based on my research from Applied's training material. Realistically, people are not going to spend hours watching webinars and videos and reading handbooks online, so if you have someone with the pulse of your own people and their needs curating and communicating, it's helpful.
I would encourage agencies considering moving to the browser to just go for it! It really can be a smooth transition and an exciting proposition for everyone. There is no time like the present when you have the infrastructure in place, the information at your fingertips, and a point person willing to be the bridge. It really does help to have an agency cheerleader and advocate for folks to reach out to so they feel supported and like their workflows aren't interrupted. Follow-up really helps follow through, and this includes being willing to follow up with Applied until you get the resources and information you need to resolve or explain anything you encounter.
---
Are you ready to move to the browser interface of Applied Epic?
Visit our Resource Hub for tons of resources to help with your transition and to get your browser URL.
Tara Butler

Product Marketing Manager, Applied Epic

Tara Butler is the Product Marketing Manager of Applied Epic and extended solutions and has been with Applied Systems since 2016. Prior to Applied Systems, Tara worked in the insurance industry agency sector for 20 years. Tara and her husband, Jeff, currently reside in Savannah, GA.