These days, customers expect instant access to information anytime, anywhere at the touch of a button. Are you offering this type of service to your customers?
Applied CSR24® is an online and mobile customer self-service application that gives your customers the freedom to access their insurance information whenever and wherever they want. But investing in the tech is only the first step. The second, and perhaps most important, is actively promoting your self-service offering to your customers. In doing so, you – and your customers – stand to gain the most value from your customer self-service software.
We thought it'd be valuable to hear from an agency that not only has Applied CSR24 but has seen huge success in customer adoption, so we sat down with Core Assurance Partners. Read a few sound bites from our interview with Elizabeth Hawse, Director of Marketing and Communications, to learn about the importance of offering self-service, how they drove adoption of their customer portal, and more.
---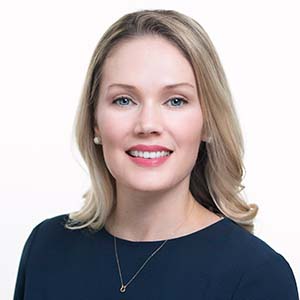 I know Core Assurance has customized Applied CSR24 to meet the needs of your agency so, to start us off today, why don't you tell us more about how you customized it and how you're promoting it to customers?
Elizabeth Hawse: When I joined the agency, I learned of our partnership with Applied, including our investments in Applied Epic® and Applied CSR24. Initially, we externally referred to Applied CSR24 as two separate products: our online "client portal" for the web-based platform and "Core Assurance Mobile" for the mobile app. But from my perspective, the offering was the same; the names were a bit generic, and having two could possibly lead to confusion. So, the first step was to re-name it. We landed on CORE24 as a singular reference for both applications.
After that, I came across an article called Marketing Your Customer Portal: 'If You Build It, They Will Come' that had great tips for promoting our self-service software. I essentially used it as a roadmap for how to drive awareness and adoption of CORE24.
The main tip was to find ways to incorporate our self-service software into our overall web presence and brand. We added it front and center to the navigation menu on our website to make it more noticeable and easily accessible to clients. Next, we updated our email signatures to include a message saying, "24/7 self-service is available with CORE24."
We also use automated email to promote our portal. When a new client joins our agency, they receive an electronic "Welcome Kit" – a scheduled series of emails with important contact and claims information, as well as a "sign up for CORE24" message containing sign-up and download instructions with a hyperlinked app badge.
We mention our self-service software on social media anytime there is an office closure or a variation in business hours. For example, we would post with a caption such as "Our office is closed on Monday for Memorial Day, but 24/7 self-service is available with CORE24."
In terms of printed materials, we have a glossy sales sheet that is front and back, outlining the capabilities of the portal and the convenience of having a mobile app. We also have a similar one-page branded insert included in every proposal, whether for a prospective client or a renewal for an existing client. Additionally, we have a "CORE24 Guide" for existing users with step-by-step instructions on common functions such as requesting and issuing certificates.
One of our goals in 2022 is to create video tutorials for our YouTube channel that shows clients how to better use some of the features in CORE24.
You mentioned that you followed tips from the 'If You Build It, They Will Come' blog. How important was it to have a playbook, so to speak, and what role did it play in helping you drive adoption?
Elizabeth: It was very beneficial! When I first looked at the numbers for how many clients had signed up, I noticed it wasn't being utilized as much as it could be. This may be a situation other agencies find themselves in – having this fantastic technology you've invested in but not sure how to make the most of it. The article was an excellent tool that helped us do just that. It taught us simple steps we could take to help drive adoption. It didn't happen overnight, but we started to see results little by little.
We did one unique thing that was not in the playbook: shortly after we adopted the CORE24 moniker, we decided we liked it so much that we applied for trademark protection. We have rights to CORE24® as an insurance service for the next 10 years, and that protection grants us name exclusivity in the Apple App Store and Google Play as well. This way, when anyone searches CORE24, we're the first app to pop up.
I know you said it took time, but what were the main things you think created stickiness and drove adoption of your portal? Realize that's a tough thing to do and something other agencies probably struggle with too.
Elizabeth: I'm a firm believer that there doesn't always have to be "magic" in your marketing. Sometimes, consistency and repetition are all that is needed. Make a plan, commit to it, then do it over and over again until both your team and your clients buy in.
In this day and age, we've all grown accustomed to self-service and the convenience of doing things ourselves. How important was it to make self-service available to your customers?
Elizabeth: I think it's very important to the clients, but also, it's essential to our brand. We promote ourselves as a modern, forward-thinking insurance agency, but if clients have to reach us by phone to ask for a copy of their auto ID, is that modern?
We realize not every client wants to self-serve – we always welcome hearing from our clients who prefer to speak to a person. But if they do call the main line of our office, they'll hear a pre-recorded message while being transferred that says, "Did you know you can download your auto ID card or request a policy change on our mobile app, CORE24? Download it today in the App Store or Google Play."
What would you say to other agents who know they need self-service technology but haven't invested in it yet? How important do you think it is?
Elizabeth: I would say change before you have to. Today's consumers want options, and they expect to have multiple ways of contacting the companies with which they do business. Don't miss an opportunity to connect with your clients in the way they wish to engage with you.
Want to learn more about our self-service technology? Visit the Applied CSR24 product page or contact us for a demo to see the product in action.