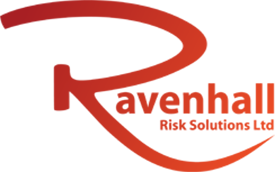 18 Years
As an Applied Customer
Additional Info
Employees: 24+
Offices: 2
Solutions
The challenges of multiple, disparate systems and the need for automation
Ravenhall previously utilised multiple systems to manage different departments within the business. The separate, disparate systems caused staff to spend more time with duplicative, administrative tasks, rather than serving customers. "We needed a system that would not only house customer data, but run the business as well," said Neil Grimshaw, director, Ravenhall Risk Solutions. Ravenhall required a single management system to automate all business operations.
Applied TAM: A single system to run the business
Ravenhall implemented Applied TAM, the industry's pioneering broker management system, to automate daily operational processes and management of client policy information. Applied TAM is hosted in Applied Cloud, the only purpose-built cloud platform specific to the insurance industry. Applied Cloud offers improved business performance, increased data security and cost savings. Ravenhall also leverages integrated trading through Applied TAM, enabling staff to conduct commercial lines eTrading to multiple UK insurers directly through the application.
Increased profitability through standardised workflows and automated operations
Applied TAM offers standardised workflows and automated operations to enable staff at Ravenhall to be more productive and focus on their core business of client relationships and selling insurance. "Applied TAM allows us to spend more time with our clients, rather than doing paperwork," said Grimshaw. "Applied TAM supports our business success by providing us with an effective customer relationship management tool and the ability to run reports." Applied TAM improves business efficiency to ultimately increase profitability for Ravenhall.
Hosting Applied TAM in Applied Cloud has proven to increase ease of doing business and save significant time and costs. "Cloud technology provides us greater flexibility and access to our data," said Grimshaw. "It also enables us to move our internal IT to the Applied hosted platform, cutting down on IT effort and money spent. Applied Cloud offers us optimal uptime and best-in-class support from Applied experts."
Additionally, integrated trading through Applied TAM enhances Ravenhall's insurer relationships. "Integrated trading through Applied TAM optimises our insurer relationships because we are able to use a single quote system to generate multiple quotes from multiple insurers," said Grimshaw. "We are able to give more advice and service to our insureds with the time given back." Ravenhall has experienced significant growth since switching to Applied software. Executives at Ravenhall expect its exceptional growth to continue.