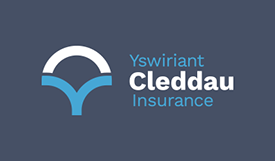 Pembrokeshire
Headquarters
14 Years
As an Applied Customer
Additional Info
Employees: 18+
Offices: 3
Solutions
An evolving market and the need for enhanced technology to compete
Cleddau Insurance steadily built its business through mergers and acquisitions, and organic business growth. As the broker's book of business expanded, it no longer made sense to operate in a paper-driven environment or to have account executives managing IT. "Processes were quite slow, and our staff was overburdened with IT maintenance," said Stephen Vale, branch manager, Cleddau Insurance. The company required enhanced technology that would accelerate its business, ease IT management challenges, and deliver better service to customers.
Cloud technology to connect the entire business
Management at Cleddau selected Applied TAM, the industry's pioneering broker management system, to manage its entire business and automate daily operational processes, management of customer policy information, and connectivity with insurers.
Cleddau chose to host Applied TAM in Applied Cloud, the world's largest cloud platform purpose-built for the insurance industry. With access to operations recovery, backup encryption and data security, Applied Cloud provides advanced business continuity. Additionally, the Applied Cloud Services team provides all maintenance and upgrades during out of office hours, minimising business disruption.
Anytime, anywhere access: Enabling business continuity and increased efficiency
Cleddau's customer data is protected in the event of a disaster with industry-leading security from Applied Cloud. Employees also have remote access to the management system should they be unable to work from the office, creating improved business continuity. "In addition to the increased efficiencies and data protection Applied TAM delivers, we're becoming more productive with remote access to the system," said Vale. "I was able to access the system from home after I sustained an injury, which helped tremendously. Just knowing we have a proven global technology leader supporting us is of enormous value. As we continue to grow, I foresee us always having an Applied presence in our business." Cleddau's strategic partnership with Applied creates opportunities for the broker to improve business operations and growth.