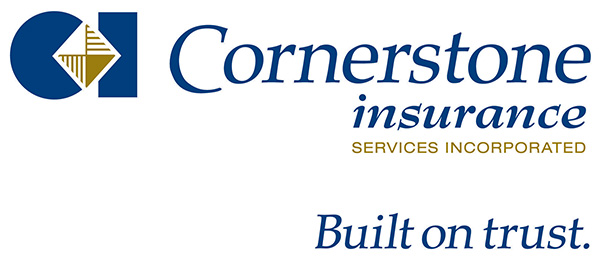 Prince Albert, Saskatchewan
Headquarters
7 Years
As an Applied Customer
Additional Info
Employees: 45+
Offices: 4
Inefficient processes and the need to reach customers across multiple channels
With four offices throughout the province, Cornerstone Insurance wanted to enhance their servicing options to engage better with a variety of customer segments. The brokerage was also searching for ways to improve efficiency throughout the entire business.
In the front office, the team was more engaged on a per person basis with their commercial customers but needed to make the transactions more automated to drive meaningful interactions. In the back office, manual application and submission processes were creating a noticeable lag in customer service. The brokerage was searching for a tech solution to transform their entire business and help operations run more smoothly so they could better serve customers and prospect
The tech needed to service consumers when and how they prefer
Cornerstone was an early adopter of Digital Broker technology. They selected Applied Epic® as their core system of record. The integrated and open application allows them to manage and maintain a clear picture of their entire brokerage across all roles, locations and lines of business.
To give consumers choice in how they interact with the brokerage, Cornerstone chose the online and mobile customer self-service application Applied CSR24® and the online customer self-service quoting solution Applied WebRater®. Additionally, the brokerage implemented Applied Policy Works to automate and standardize their entire commercial lines book of business.


A digital suite to improve internal operations and the customer experience
Cornerstone operates under two separate brands to meet their customers' expectations for convenient 24/7 service. Cornerstone is the brick-and-mortar and Swift Digital is their online brokerage. The brokerage uses Applied CSR24 and Applied WebRater to engage online with customers throughout the insurance lifecycle, from quote to purchase to service.
Through Applied WebRater, Cornerstone is able to let customers quote auto, property and motorcycle risks whenever and however they want. The custom-branded solution provides a polished place for customers to land, see the brokerage for the first time and research coverage options. The application also automatically routes online leads to their Applied Epic management system for employees to manage.
The team was looking for ways to become more efficient in their commercial business. Each employee manages an average of 2,000 policies and with a majority of the processes being manual, the team was previously spending a significant amount of time on redundant data entry. After adopting Applied Policy Works, time spent processing a small commercial policy has been reduced from two hours to as little as five minutes online. "We can provide a quote in 5-7 minutes for contractors and standardized small business packages that are more transactional," said Brock Longworth, Chief Operating Officer. "We can quickly confirm details with the customer and bind."
Integrated into Applied Epic, Applied Policy Works allows commercial policy information to flow into the management system so the entire team can work much more efficiently, and brings all operations and data into one central location. Through standardized data and commercial automation, the Cornerstone team is able to provide a level of service that exceeds customer expectations.
Cornerstone has been a paperless brokerage since 2013. When the pandemic hit, Cornerstone was able to seamlessly transition to remote operations because they already had the digital tools in place and weren't relying on paper files. "The fact that we were paperless made it easy to adapt to a work-from-home environment," said Beth Weibe, Operations Manager. "When you're paperless, it isn't just more accessible for your team to work from home, it's more scalable."
Experience in the industry is critical and technology can't replace that, however, Cornerstone learned early in their digital journey that having the right tools in place can help the team work smarter, not harder. By automating their processes throughout the entire organization, employees can spend more time advising customers versus administrative and processing tasks.