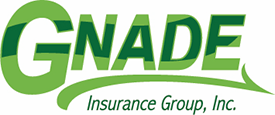 Frankfort, IL
Headquarters
19 Years
As an Applied Customer
Additional Info
Employees: 23+
Offices: 1
Solutions
Customer expectations for anytime, anywhere service
With customer service as the highest priority, Gnade Insurance needed software that would enable staff to provide service anytime, anywhere. The agency also required a way for clients to access important insurance documents even when employees were not in the office.
The decision to implement customer service software
Gnade chose to implement Applied Mobile, the first insurance mobile application to bring client, policy and sales information to mobile devices, and Applied CSR24 to bring omnichannel servicing options to customers. Both applications are integrated with their agency management system, Applied Epic, the fastest growing and most widely used management system in the world.
Better and faster customer service without adding staff members
Gnade Insurance understands that mobile is a critical part of being a digital agency. "At our agency, we absolutely have a mobile strategy," said Gerard Gnade, Personal Lines and operations manager, Gnade Insurance. "All of our agents have an iPad with constant connectivity and access to Applied Mobile. They can easily look up customer details while they are out in the field and continue working from anywhere." Applied Mobile allows staff to access and manage client and prospect information anywhere, anytime via a mobile tablet or smartphone. With integration to Applied Epic, the data exchange is automated; any information an agent inputs is sent directly into the management system, creating a more collaborate environment with the CSRs. "As we look at the performance of our agents, we see a trend that the more successful ones are the ones we don't see in the office," said Gnade. "It's critical that we provide our agents the tools they need to be productive in the field, and Applied Mobile is huge when it comes to that."

Gnade Insurance offers clients Applied CSR24, the leading cloud-based self-service software, to meet the needs of today's insurance consumer who wants anytime, anywhere access to their insurance information. "It's very important that we offer our clients the ability to speak to us in the manner that they choose," said Gnade. "Millennials might not want to pick up the phone. Instead they access policies right from their smartphone through our agency-branded app." Providing self-service has been a competitive differentiator when Gnade brings on new clients.

Going forward, Gnade will rely on Applied to grow the business, increasing revenue with less service staff. "Using the mobile and self-service tools, we are able to offer better and faster customer service without adding staff members," said Gnade. "This is going to enable us to be more profitable as we move forward and expand our business."