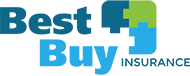 35 Years
As an Applied Customer
Additional Info
Employees: 19+
Offices: 1
Solutions
A natural disaster and desire to grow commercial lines business
As a multi-generational brokerage located in Ajax, Ontario, Best Buy Insurance has seen a lot of trends and insurance cycles come and go. However, the firm's strategic direction is tied to commercial lines growth in the years ahead. "The focus for us is in growing the commercial lines business," says Gillian Van Kempen, executive vice president and managing director of Best Buy Insurance. "We will continue to write personal lines as the market evolves, but we really see opportunity in commercial." The brokerage needed a solution that could help them compete against larger brokers. Additionally, the brokerage was devastated by a flood that destroyed the hardware infrastructure in their office. This natural disaster and desire to grow their commercial lines business prompted the brokerage to begin looking for technology that would protect their business and sustain long-term growth.
The technology for business continuity and commercial growth
Currently, Van Kempen oversees Best Buy's 19-staff operation with roughly 40% of premium volume generated from commercial lines. "Business owners are not experts on insurance; they expect the broker to know and explain all the technical information," she observes. One technology solution Best Buy has relied on heavily over the past nine years to grow its commercial book is Applied Policy Works, according to Van Kempen. The brokerage also selected Applied TAM® and Applied Cloud to ensure business continuity and data security.
A natural disaster and desire to grow commercial lines business
"Applied Policy Works is the most functional and complete tool for commercial lines compared to anything else I have seen on the market," she notes. "It is simple, effective and easy to use. Our staff tell us they prefer using it and that is something we want to keep reinforcing with our training."
A prime example is the standardized fields within the Applied Policy Works application, that can be used for any kind of commercial processing whether new business, endorsements or renewals. "The commercial lines workflow integration with the broker management system ensures consistent critical information flows through the entire submission process," Van Kempen says. "It gives you so much flexibility in the forms if you have to add notes, pictures or any other information. You can add an additional page or addendum quite easily in Applied Policy Works."
For Van Kempen, that also means improved workflow throughout the brokerage for processing commercial business. "When you are going through and finalizing a submission, Applied Policy Works gives you that self-check," she says. "Applied Policy Works prompts that you have missed something – some are optional, some are mandatory. From a workflow perspective, it is user-friendly, logical and easy to follow."
Applied Policy Works provides a distinct advantage in the submission process, according to Van Kempen. "The quality of submissions is very high," she explains. "Our insurers have said they absolutely love getting the material from Applied Policy Works versus other formats. With Applied Policy Works, the submission is all bundled together nicely in a logical presentation."
The benefits carry over into client proposals. "For the proposals we send to our clients, they look much more professional than most brokers can do on their own," she notes. "They are thorough and detailed, but also look much cleaner and crisper."
Armed with the functionality of Applied Policy Works, Van Kempen observes that Best Buy can take on more complex accounts often associated with the larger alphabet brokers, enabling them to efficiently serve sophisticated medium and larger business accounts. Van Kempen cites the example of a large, multi-national commercial client that recently sold their business. A customer of the brokerage for more than 30 years, the firm had multiple, world-wide locations that required complex insurance solutions. "Despite this complexity, we could plug all of this information into Applied Policy Works and we could list off all the details for the various locations as separate sections. It was easy to track and organize. There is no other system I know of that can do that," she notes.
While the commercial lines marketplace is increasingly competitive, Van Kempen holds that agile brokerages like Best Buy Insurance can pursue a "wide spectrum" of business accounts, including large manufacturers, complex D&O risks or international firms. "We know we can compete with any brokerage out there and we have the employees, the skills and the technology to excel in commercial lines," she says.
Applied will be a crucial ally in Best Buy's aggressive growth strategy in the future, according to Van Kempen. "To put it simply, the Applied team really gets it when it comes to commercial lines," she concludes. "What they do at Applied is great and I hope they keep kicking it in the right direction."