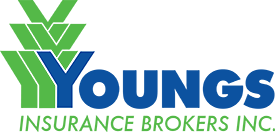 16 Years
As an Applied Customer
Additional Info
Employees: 200+
Offices: 25
Solutions
Multiple locations and the need for consistency
For a brokerage that "started on a bike," it's not surprising that Welland, Ontario-based Youngs Insurance Brokers is switching gears as it seeks to diversify its revenue stream and grow its commercial client base.
The roots of Youngs Insurance go all the way back to 1910 when Robert Carl Young started the firm in Niagara Falls (yes, he actually did sales calls and delivered policies on a bicycle). As a mainly personal lines brokerage, the company succeeded as a well-known fixture in the Niagara region and continued a decades-long pattern of growth and development. In 1980, Sales Associate Sandy Valleriani purchased the brokerage, became president and used the company's Welland branch as its head office. In the ensuing years, Youngs Insurance embarked on a selective acquisition strategy. Today, it is one of the leading brokerages in the province, with 25 offices across Ontario and more than 200 employees.
A centralized system creates consistency and increases efficiency
The ability to operate from one commercial management system across different locations has been a big plus for Youngs Insurance, Gravelle observes. "We service all of our offices through one centralized marketing system," she says. "The consistency of Applied Policy Works is key when you have that many offices and that many people putting submissions together. We couldn't do it properly without something like Applied Policy Works."
This consistency applies equally to servicing of commercial accounts, according to Gravelle. "When you are as large as we are, the processes have to be the same for all business," she says. "Applied Policy Works allows you to create templates and be creative with different accounts, but it also helps a department set procedures and put guidelines in place for all commercial staff. Once you have that, you really can't mess it up."
Drilling down to sales and marketing, Tracy Maynard, senior marketer/programs with Youngs Insurance, explains that Applied Policy Works speeds up the entire marketing process. "Once the information goes into Applied Policy Works, our job is half done," Maynard says. "You can see the entire marketing process at the click of a button. As you are entering data, you can underwrite, see what needs to be filled in, complete a submission, upload to the market or email a file to a client. It really is an indispensable tool for our commercial business."
Two specific benefits of Applied Policy Works that stand out to Maynard are upload and real-time quoting. "For marketing, the upload features and the real-time quoting are two of the huge advantages of Applied Policy Works," she says. "This is especially true for small accounts that you don't want to spend a lot of time on. You can upload it, get a quote in minutes and have it off your desk. It really improves efficiency, so that time management piece represents a big advantage for us."
This marked improvement in efficiency is not just noticed by brokers, but also by insurers, according to Gravelle. "Most of our major commercial markets now prefer to see submissions come through Applied Policy Works," she says. "They are doing, or looking at, direct upload to their systems. In addition to recognizing how Applied Policy Works helps us, they also see how it helps them with complete submissions, easier access and improved efficiency when it comes to writing desirable business within their risk appetite."
For Gravelle, the benefits of Applied Policy Works extend far beyond sales. "I think a lot of people look at Applied Policy Works as a marketing tool, and it is great for that," she says. "But on the service side, at any given time you have a completely updated policy from submission to renewal – whatever you need to do, it is all there. I think it will really help brokerages become paperless, or at least less paper-based. That is not always easy to do in commercial lines."
A key example is something as common as certificates of insurance. "On a day-to-day service level, I would say that the ability to issue certificates of insurance from Applied Policy Works is phenomenal, especially for accounts where they may have to issue 50-60 certificates," Gravelle notes. "We take these things for granted because they are so easy to do now; it really is just the push of a button."
Commercial lines efficiency is critical in what Gravelle calls "today's brutally competitive" marketplace. "Right now, getting business can come down to a matter of seconds," Gravelle explains. "If you can get your submission in at 12:01 a.m. and the market wants to take it, that's when you have to do it. If you don't, you may not even get a quote from that market – that is how finely tuned the competition is. We consider Applied Policy Works to be a competitive advantage – it enables us to do things faster and more efficiently."
Both Gravelle and Maynard assert that one of the prime advantages of Applied Policy Works is the post-sales support. "I think one of the best features of Applied Policy Works is the online support and point of contact for problem-solving," Maynard says. "They will get on the phone and remotely assist you step by step with anything that needs to be fixed or tweaked. They are very quick to help." "The staff at Applied Policy Works are constantly improving and upgrading things," Gravelle notes. "They don't just sit still. They are also excellent at taking broker input and using it to improve the system. The head of our IT department recently said: 'If everything else ran like Applied Policy Works, I wouldn't have a job.'"
Today, roughly 30% of the firm's $125 million premium volume is in commercial lines, with a growth rate in business insurance of about 8-10% per year. A big component of that growth will come from commercial lines, pushing the firm into one of the top tier insurance brokerage players in Canada's largest market. "These are lofty goals, but we think they are achievable," Gravelle concludes. "We know we have the people, the brand and the system to successfully fulfill our five-year strategy." Not bad for a brokerage that "started on a bike."