Forty years ago, Applied started with humble beginnings – not dissimilar to many great tech startups – in our founder's basement. We were guided by a belief that the insurance industry was on the cusp of making the next great leap, sparking new growth and ways of doing business.
Our journey has been built on creating and delivering firsts – from the first broker management system to providing market access with the first quoting capabilities, digital payments, and many in between to digitize the roundtrip of insurance for all stakeholders in the ecosystem.
These firsts didn't happen by accident. They were made possible through the collaboration of thousands of people – from different backgrounds, countries, businesses, and experiences – all anchored by the belief that we can make this great industry better together to uphold its noble mission of safeguarding and protecting what matters most to millions worldwide.
But don't take our word for it. Here's what some of our broker partners had to say about Applied Systems.
"My first exposure to Applied was using Applied TAM®. In 2020 we moved over to Applied Epic®. Our partnership with Applied has allowed us to better communicate with our customers and better track policies for our customers." – Ryan Hamm, VP of Operations, BSI Insurance
"In the 1980s, we received our first computer from The Agency Manager (TAM). Jeff Purdy came into the office to assist my parents, Pat and Phil Tyrwhitt, with setting the technology up in our office. He was like family. We never seriously considered another BMS, for which we are grateful, as Applied became North America's leading system for insurance brokers. We remain an independent brokerage and a family legacy to this day, and we are anticipating our 100th anniversary in 2026." – Jennifer Tyrwhitt Gory, President, Insurance Portfolio Inc.
Forty years in, our belief that we are on the cusp of the next great leap has never been truer. Let's get there together.
---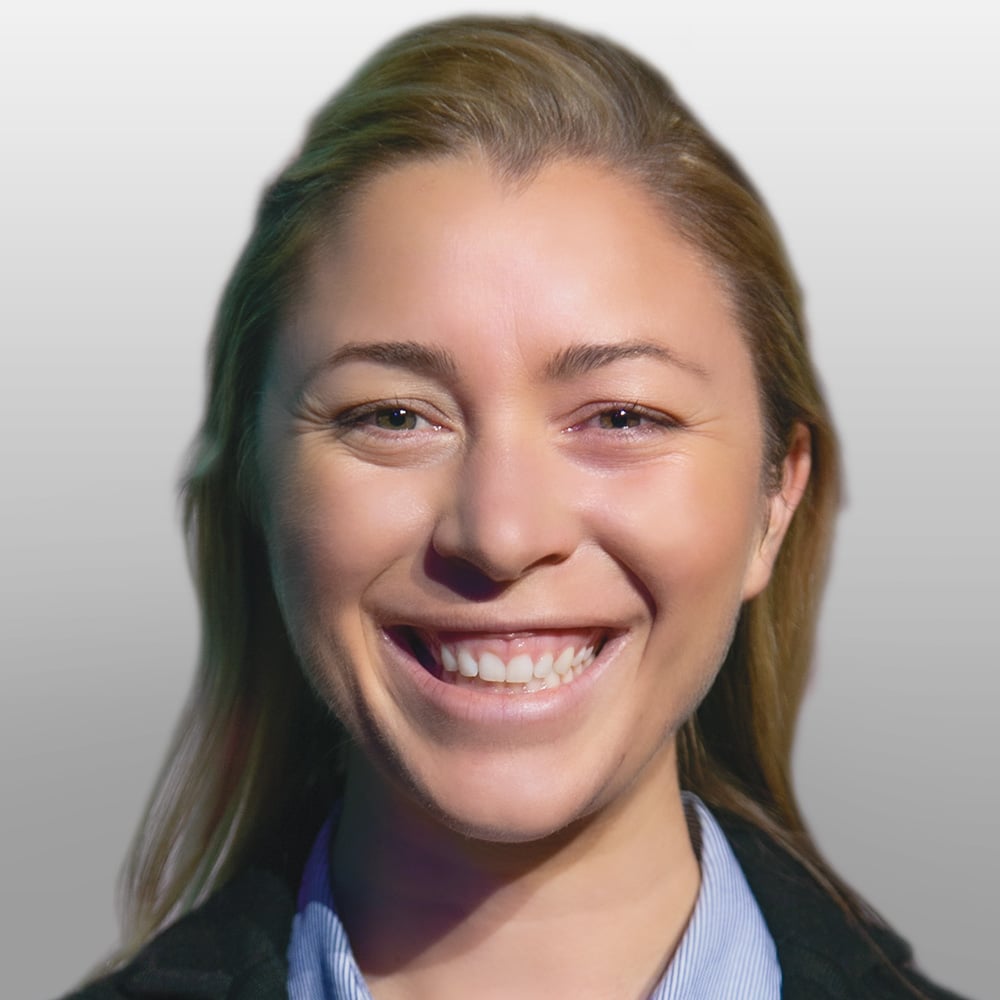 Courtney Rains, Chief Marketing Officer, is responsible for Applied's global marketing strategy. Rains has held a number of leadership positions at Applied and led the Company's brand transformation, helping to position Applied as the technology company revolutionizing the insurance industry. With more than 10 years of experience in technology marketing and crisis communications, her expertise and unrelenting commitment to growth ensure that she brings the best out of those around her for the team's and broader company's success. She has prior marketing experience at big tech companies like Qualcomm and holds a bachelor's degree from the University of Notre Dame.