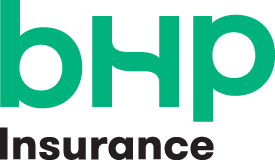 6 Years
As an Applied Customer
Additional Info
Employees: 30+
Offices: 1
Solutions
Time taken by administrative tasks and the drive to better connect with customers
Like many brokers, BHP Insurance struggled with manual, administrative tasks that took time away from advising customers. For instance, finance director, Aiden Lacey, would have to set aside time once or twice a month to update the motor rates, causing downtime and taking time away from his tasks. BHP Insurance needed technology to create ease of doing business so they could focus on their customers. Additionally, the broker wanted to better connect with their customers. In this digital age, customers are expecting real-time service, and BHP needed technology to enable a digital customer experience.
The technology to build a digital brokerage
Working off of their established management system, Applied Relay, the broker chose to host their business in the Applied Cloud, the only cloud build specifically for the insurance industry. Applied Cloud is the leading purpose-built cloud platform and services designed for the insurance industry, providing reliable and secure delivery of software applications and anytime, anywhere access to business information.
BHP Insurance also selected to integrate Applied CSR24 and Applied Mobile with Applied Relay. Applied CSR24, the leading cloud-based insurance customer self-service software, enables customers to access and manage their important insurance information anytime, anywhere. Applied Mobile allows employees to service customers whilst on the go via a mobile phone or tablet.
A digital broker: focusing less on processes and more on the customer
Since adopting digital technology, BHP Insurance has truly transformed into a digital broker. "Without a doubt Applied is one of the key stakeholders and core elements of our business," Aiden commented. The broker has security and peace of mind when managing the business with operations recovery, backup encryption, redundancy technology and data centre pairing with Applied Cloud. "We are in an age now where security is first and foremost in everyone's mind," Aiden continued. "To have a Tier one software company looking after your data in restricted environments, it's a no brainer for us as a business."
Another benefit the broker gains from cloud technology is time savings. Aiden no longer has to update the motor rates as automatic, nightly updates do this for him. "Automatic updates is something that I welcome," Aiden said. "It's invaluable to have technology tasks like that assigned to a professional. We know that it will be done first thing in the morning with no downtime."
With the extra time given back given back to employees, they are able to focus more on advising and servicing customers. Utilising Applied CSR24 has enabled the broker to deliver real-time service to customer anytime, anywhere. "Our relationships with our clients are collaborative, so it seemed only natural that our evolutionary process should extend to access to critical information that they will need," Aiden explained.
Not only can customers access information themselves via a self-service portal or mobile app with Applied CSR24, employees can also access the latest information in real time via their mobile phones with Applied Mobile. "Applied Mobile gives us real-time access to claims data, account information, document management, so it makes us much more informed when dealing with customers," Aiden commented. Through the use of digital technology, BHP Insurance is now at a starting point to dramatically grow their business. Employees have the ease of doing business with the technology being handled by Applied and their customers experience the service they expect through the use of a self-service portal and mobile apps.