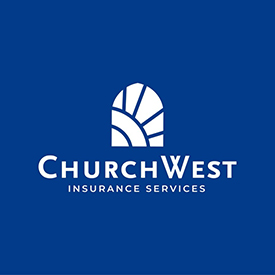 Redlands, CA
Headquarters
12 Years
As an Applied Customer
Additional Info
Employees: 40+
Offices: 1
Solutions
A merger and the need to operate two sets of data seamlessly
Before switching to Applied technology, ChurchWest partnered with one of their insurers, taking on their book of business. This partnership required a management system that had the ability to operate two agencies seamlessly. ChurchWest's previous system did not allow this scalability, so they decided to look into other agency management systems.
Applied Epic: Advanced automation for a digital agency
ChurchWest chose Applied Epic to manage their business. Applied Epic is the most technologically advanced cloud-based software application built for independent insurance agencies to automate business operations and drive connectivity to insurers and insureds in the changing insurance marketplace.
A single management system with essential capabilities for the entire agency
After switching to Applied Epic, ChurchWest quickly realized that the system could do more for their business than just managing two agencies seamlessly. "The short term win was obviously the ability to handle the two agencies," said Jack Lucas, operations manager, ChurchWest Insurance Services. "Beyond that, Applied Epic has enabled our agency to become more efficient with one system to manage the entire business and house all of our data."
Applied Epic is a single, integrated and open application that provides essential capabilities for each stakeholder within an agency to better manage customer relationships, sales opportunities, market appetite search, financial accounting and policy and benefits administration across all lines of business. "I am a strong believer that you want all of your data and processes in one system," said Lucas. "Whether it is sales, benefits, accounting, receptionist processing calls, if everything is in one system, it's infinitely more efficient. And because the system is so efficient, it frees up our time to focus more on marketing and sales."
ChurchWest leverages sales automation through Applied Epic to view, monitor, track and forecast new business opportunities and renewals directly within the application. "Everyone knows the importance of having an active pipeline," continued Lucas. "We have about 11 different campaigns running at all times. Our producers are in awe that they don't have to search for prospects every day. The system itself is driving it for them. We also measure phases of sales cycle – every appointment we set up, we can see if it turns into a quote. It's really allowed us to enhance our sales pipeline." Since leveraging Applied Epic, ChurchWest has been able to double in premium in just five years and their customer retention ratio has risen from 94% to 97%.