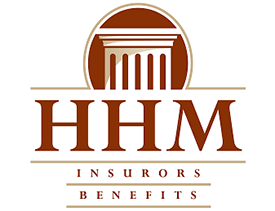 Moon Township, PA
Headquarters
10 Years
As an Applied Customer
Additional Info
Employees: 28+
Offices: 2
Solutions
Changing customer and staff expectations and the urgency to stay relevant
HHM understands that digital technology is necessary to meet consumer expectations and grow the business in a productive manner. "It was important at HHM to ensure we were relevant in the future, and we needed to make sure we were on a platform that allowed us to do business the way our clients and employees expect to do business," said Timothy Heim, VP, HHM Insurors. The agency needed technology that would enable it to become a digital agency.
Technology to become a digital agency
The agency chose Applied Epic, the fastest-growing cloud-based agency management system in the world, to automate business operations and drive connectivity to insureds in the changing insurance marketplace. Applied Epic is hosted in Applied Cloud, the only purpose-built cloud platform for independent insurance agents. Additionally, Applied Mobile, the first insurance agent mobile application, and Applied CSR24, the leading cloud-based insurance customer self-service software, were chosen to increase productivity at the agency, while simultaneously delivering enhanced service to customers.
An entire digital platform to manage internal operations and enhance customer service
Applied Epic provides HHM the foundational agency management system they need to view both benefits and P&C lines of business, as well as manage sales. The sales automation functionality that is built directly into the system provides a total view of the customer, and staff can easily identify cross- and up-sell opportunities. "Having a sales tool that lets us manage and monitor everything that is going on at the agency at once is essential," said Heim. "We can track sales and hold people accountable, which is extremely valuable to us and impacts our bottom line."
A single view of the business through Applied Epic also enhances customer service by providing staff a complete view of each client file. The data feeds directly into the Applied Mobile app, so staff have access to the same files, even while outside the office. "Being mobile and having access to data when you want it is extremely efficient," said Heim. "Our cloud-based technology from Applied lets us work remote and respond to clients in an instant." Leveraging Applied CSR24 allows agency staff to improve customer service by providing clients access to their important insurance information anytime, anywhere.
Choosing cloud-based software was important to HHM when making the move to Applied. "When we were deciding between in-house servers or the cloud, it was critical to consider disaster recovery, security and protection," said Heim. "When you look at the sophistication of Applied and the safety we get from Applied Cloud, it just made sense." Applied Cloud provides reliable and secure delivery of Applied Epic, Applied Mobile and Applied CSR24 to HHM, providing 24/7 access to business information, ensuring the agency can quickly respond to clients even during a disaster. Instant software updates have mitigated IT personnel and downtime, as all upgrades are automatic. Heim estimates the agency saves about $3,000 annually on IT costs now that they are hosted in Applied Cloud.
HHM made an investment in Applied to take the agency into the digital future. "When I saw Applied Epic working with Applied Mobile and Applied CSR24, I knew it was built for me," said Heim. "The entire digital platform has allowed us to become a digital agency."