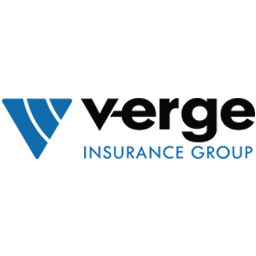 St. Catharines, ON
Headquarters
31 Years
As an Applied Customer
Additional Info
Employees: 80+
Offices: 4
Expanding their investment to support growth strategy
Verge Insurance Group is an independent broker offering life and group benefits coverage and personal and commercial lines across the Niagara Peninsula. Being a strong digital partner with Applied for over 30 years, they expanded their investment to support their growth strategy by migrating from Applied TAM® to Applied Epic® in 2019.
Best practices for data migration
Data migration is complex because it is a process that takes time, effort, resources, and complete buy-in from employees. However, applying best practices can make the process efficient and decreases downtime. Caroline Sherk, chief operating officer at Verge Insurance Group, shared some insights on their data migration best practices:
Prepare as much as possible because things will not always go as planned, and don't get frustrated. Embrace the challenging times.
Build a solid implementation team to help you delegate.
Get employees excited about new technology. Explain that you're doing this for the future of the business (their future) and for ease of doing business down the road.
She also said, "Get employees to trust the process, make it fun, and take your time. We went live in 11 months, and I wish we'd taken the 12 months for the data cleanup and to make sure that we could harness our data fully as soon as we launched Applied Epic."
Using Applied technology as an employee and customer retention tool
Verge Insurance believes innovation helps attract new people to the broker channel and keeps existing employees from leaving. Implementing Applied Epic and Applied Analytics® has allowed them to measure staffing levels consistently. "We constantly measure policy count per servicer, revenue per servicer, and average commission income per servicer to make sure that we are adapting our business to support staffing levels to meet our clientele," said Caroline Sherk. "Working with Applied for solutions to make it low touch or on anything that allows our current staffing situation to meet our clients' needs has helped us combat the current labour shortage in Canada."
Verge Insurance also believes that offering multiple service models to multiple generations is the path to growth for their entire book of business. Caroline Sherk said, "We have several generations doing business with us. We have baby boomers, Millennials and Gen Z. We've adapted our business to communicate with them in any way they prefer. That could be SMS messaging or a chatbot on our website. We also have a brokerage-branded portal; we still take in-person appointments and support customers on the phone. We want to be experts in every way a client wants to communicate with us, and Applied technology has helped us achieve that."