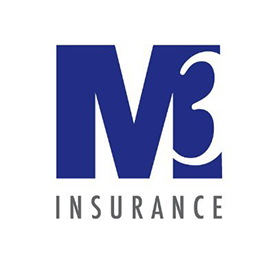 33 Years
As an Applied Customer
Additional Info
Employees: 140+
Offices: 5
Solutions
The need to create efficiency throughout the business
M3 Insurance felt there were efficiencies that could be achieved in the renewal process, understanding that efficiencies achieved at the producer level would add up to bottom-line savings for each office and the organization as a whole. Additionally, in striving to deliver the best client experience possible, M3 was always on the lookout for superior solutions to impress and delight clients.
A solution to create ease of doing business with clients
Applied Benefits Designer is a modern solution that enables benefits agents to model and compare various benefit plan options in real time to guide clients to the right decisions – all in one meeting. With Applied Benefits Designer, you can generate beautiful proposals in minutes, then guide on-the-spot conversations to quickly finalize medical, Rx and ancillary plan selections. The solution eliminates time-consuming spreadsheets and static presentations so you can differentiate your interactions with clients and increase efficiency, accuracy, and level of client support.
Dynamic technology to enable time savings
Using the Applied Benefits Designer, M3 was able to implement a consistent approach to renewals that streamlined work for M3 staff and impressed clients.
Even as the M3 team is still learning the technology, the agency has already seen early wins. The agency used the tool for two large self-funded clients, and was able to save staff over two hours of work for each client with the ability to summarize self-funding and stop loss data for the client in one place. Additionally, while using the tool on a number of core plan comparisons, the M3 team saved an average of 1.5 hours on the community-rated portion of each plan.
Matt Boray, account executive with M3 Insurance, shared his thoughts after using Applied Benefits Designer for the first time with a self-funded client, "There is a lot of back and forth with this particular client, especially in the stop-loss process with multiple facets. We were able to eliminate multiple meetings with the client because we could manipulate the plan in real time during the first meeting. We also love Applied Benefits Designer because all eyes are on the screen and the client doesn't flip through all the traditional paper versions that we used to bring in."